This is an alphabetical list of the blogs and websites that I like to read/peruse. All blog descriptions are from their own pages. IT IS CURRENTLY IN THE PROCESS OF BEING RE-VAMPED AND UPDATED!
 … A …
A Way With Words: Public radio's lively language show, starring Martha Barnette and Grant Barrett.
AJ Arndt Books Blog. Angela says Welcome! Thanks for stopping by. I've been an online bookseller since 2002. I began on eBay, but now have stores on Amazon.com and Alibris.com.
Alice in Readerland. I'm Alice, a young adult who reviews Young Adult (and sometimes Middle Grade) books. Join me in my adventures in Readerland! As I have an affinity for fairy tales and the ability to praise most anything with a happy ending, I've invited my friend Cynical Cindy to add some of her thoughts to my posts, in the hope that you might find some balance between our two opinions.
… B …
Book Riot: Book Riot is dedicated to the idea that writing about books and reading should be just as diverse as books and readers are.
… C …
 … D …
The Diary of a Book Addict. I'm a Dutch girl that loves to read, I started a book blog about a year ago and although I still love it I wanted some freedom in the things I write about.
Divergent Gryffindor. Hi, I'm Kim! 🙂 I love reading YA novels, contemporary, romance, dystopian and middle grade! I would love to meet new people, so feel free to comment or talk to me anytime 🙂
… E …
 … F …
… G …
… H …
… I …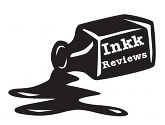 Inkk Reviews. We are two best friends who enjoy a good book, but even better we enjoy talking to each other about our great finds. Reading a book is one thing, but you learn so much more when you get to chat about it with your best friend.
… J …
… K …
Kimba the Caffeinated Book Reviewer.  I am an avid reader and coffee drinker. I love watching Dr. Who, Fringe, Supernatural, Torchwood and Dexter. I love watching storms, especially curled up by a fire with a nice cup of coffee.  I adore my hubby and have been married almost twenty-five years. We have three delightful if not sometimes mischievous children, and have lived in NJ, FL, VA and now reside in NE. One of my favorite past times is chatting with my friends online about books.  I started blogging to share my love of books with others.
… L …
… M …
My Book Bubble. Jade says: My Book Bubble chronicles my journey through the world of words.
… N …
… O …
… P …
Peace Love Books. Hello! I'm Jessica and I am the blogger behind Peace Love Books! I am a 19-year-old girl from Ohio and am completely obsessed with reading. I'm currently majoring in English Education with a minor in English Literature and Film Studies. I hope to be a high school English teacher once I graduate from college!
Pink Polka Dot Book Blog. My name is Michelle and I'm obsessed with reading!  If you like reading about high school, college, best friends, and (DA!) boys…. well me too!  I guess you could say I'm young at heart, but there is just something about a character in their teens and early twenties that appeals to me.  I think I like that age because that is when you are truly finding out who you are, and I like repeating it (over and over and over) through books!
… Q …
Quinn's Book Nook. My name's Quinn, and I am a twenty-something children's librarian at a public library in Central New York.  I absolutely love my job.  The best part of my job is getting to work with kids, but being surrounded by books all day doesn't hurt either.  I help children learn to love to read, and, as they get older, help them find books they will enjoy.
… R …
… S …
Somewhere Only We Know…Sandy says: I wear my hair up a lot – grew up a bit of a tom boy. With one brother and one sister, I played football with the boys as much as Barbie dolls with the girls. I love romance and I married my best friend. God has blessed me. And I want to return the favor.
… T …
… U …
… V …
Vikk Simmons: Down the Writer's Path. I'm a writer, an avid reader, and–I live with six dogs–a primo dog walker. I blog, write books and articles, and spend a ton of time at the computer. I used to travel a lot but nowadays my wings are pretty clipped as I stay at home and care for my 97- year-old mom and carve out time to read and write.
… W …
… X …
… Y …
… Z …