This is a meme started by Kimba the Caffeinated Book Reviewer. As she says:
~ It's a chance to share news~ A post to recap the past week on your blog, showcase books and things we have received and share news about what is coming up on our blog for the week ahead.
Well, hey! It's been a long time…ten months long since I last did a Sunday Post. I had to take a hiatus over the last year due to things and such. Today I was thinking about how I liked this particular meme, and as it is rainy and grey and whatnot, it seemed the perfect time to start up again.
Before I get started, please note that I am looking for some people to interview for my site. You can be a blogger, author, reader, whatever. I am going to start a weekly post about how to find books that are similar to something great you just read. Here's a link to the post, but it is also listed below. Please email me or leave a message on the comments on the post if you are interested!
What I Posted…
Since it has been a while, I am going to color outside of the lines a bit and put the last few posts I have done. So, some of these were not done this week, but they are my most recent.
Even though I haven't been posting much, that doesn't mean that I haven't been reading. I owe so many reviews over the last year that it ain't even funny. They are on my tablet and stacked in my office, staring at me, waiting…so I will be doing my best to slowly catch up. Here are just a few that I need to do:
Speak by Laurie Halse Anderson
Anyone But You by Kim Askew and Amy Helmes
Real Mermaids Don't Hold Their Breath by Helene Boudreau
Clockwork Princess by Cassandra Clare
City of Heavenly Fire by Cassandra Clare
Big Fat Disaster by Beth Fehlbaum
Poor Little Dead Girls by Lizzie Friend
Emerald Green by Kerstin Gier
Will Grayson, Will Grayson by John Green and David Levithan
Every Day by David Levithan
Yaqui Delgado Wants to Kick Your Ass by Meg Medina
Escape from Eden by Elisa Nader
Panic by Lauren Oliver
The Geography of You and Me by Jennifer E. Smith
Rock and a Hard Place by Angie Stanton
The Spectacular Now by Tim Tharp
The List by Siobhan Vivian
What I'm Reading
Currently, I have a few books in the on-deck area:
Unhinged by A. G. Howard
Cress by Marissa Meyer
Birth Marked by Caragh M. O'Brien
Shatter Me by Tahereh Mafi
New Books to Read
Here are the titles I received this week:
Wanted: Dead or In Love by Kym Brunner
Jex Malone by C. L. Gaber and V. C. Stanley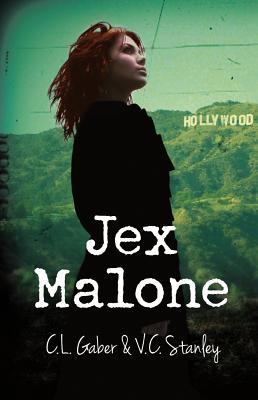 Hope to hear what you all are up to!