Thank you to all who entered the Wanted: Dead or in Love giveaway! I am happy to announce that the winner is:
Reanna of Phantasmic Reads!
Reanna has won author Kym Brunner's book about gangsters, being on the run, unwanted stowaways, and Bonnie and Clyde that was released on June 30th.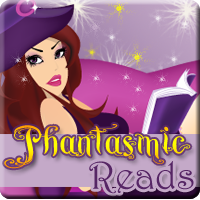 Look for an email today in your inbox, Reanna, for further information on how to get your book. Thank you to Merit Press for providing the prize!
I will be having another giveaway in the next week or two for another Merit Press publication: Jex Malone by C.L. Gaber & V.C. Stanley. It's a modern take on those Nancy Drew books you read as a kid!
Review: Wanted: Dead or in Love